Registration
The 2021 Awards celebration is a virtual event. Free to attend and styled as a "choose your own adventure," a suggested donation of $75 will offset associated costs.
For help with registration, including recovering your password, or to request accessibility accommodations please contact Rachel Geissinger by email or telephone.
Registration confirmations are automatically sent. If you have not received a confirmation, check your junk/spam email.
2021 Schedule
Virtual Doors Open

Welcome and Coffee with Environmental Initiative, Emcee Adrian Perryman

Courageous Innovator, Akilah Sanders-Reed

Energy & Climate, Decarbonizing Duluth: Duluth Energy System's Transformation

Environmental Innovation, Second Chance Community Solar Garden

Lunch with Environmental Initiative, Emcee Adrian Perryman

Large-Scale Sustainability Impacts, Lawns to Legumes Pilot Program

Local Sustainability Impacts, Local Emergency Farmer Relief Fund

Rural Vitality, Better Futures & Becker County Pilot

Critical Collaborator, Hope Flanagan

Closing, Emcee Adrian Perryman

Social Hour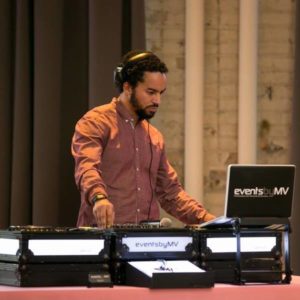 Awards MC
Adrian Perryman
Meet the winners
During the day, each winner will have a dedicated 30 minutes to showcase their work, invite partners to join in the storytelling, and have a conversation with attendees regarding participating in, supporting, or replicating the winning project.
Meet the sponsors
Awards sponsors are deeply invested in the opportunity to highlight environmental initiative and innovation. Representatives of each sponsoring organization will attend the Awards celebration and will welcome the opportunity to share what these Awards mean to them.
Meet the board
Our board members will join the celebration to cheer on the winners in addition to the opportunity to meet people the projects and winners have positively impacted.
Meet the staff
The Awards would not be possible without people and projects to celebrate. Behind the scenes, Environmental Initiative staff members are "all in" when it comes to presenting this annual event. Our team loves to hear about cool new projects, brainstorm possibilities, and meet people so do not miss the opportunity to introduce yourself.