Guidelines for Project Awards
D

emonstrate work 

that

 advances

 

a healthy environment, prosperous economy, and equitable society.

 

Projects nominated should have a connection to and/or demonstrate impacts in 

Minnesota

.

 

Identify

 collaborative, partnership-based work done by two or more entities 

such as

 

community groups and/or individuals

, government agencies, nongovernmental organizations, and private companies.

 

Projects nominated can be ongoing or have a project completion date up to two years before Jan. 1,

2024

.

 

The written or audio nomination

application is the primary content for evaluation.

 
Supplemental materials for nomination applications

 include publications or supporting media. 

 

If two or more nominations for the same project are received, judges will evaluate only the nomination received first. It is the nominator's responsibility to communicate with other project partners to ensure the submission of a single, comprehensive project nomination.

 

Projects that have received significant financial resources or staff time from Environmental Initiative are not eligible for an award.

 

Contact information will be added to Environmental Initiative's database and email distribution list. Per our privacy policy, contact information will not be shared with other organizations

.

 
How Project Award Nominations Are Evaluated
A panel of independent judges selected by Environmental Initiative will evaluate project nominations based on the following criteria.
Partnership: 

Degree to which collaboration across 

perspectives, power, and systems for social equity and environmental health

 is catalyzed

.

 

Impact: 

Degree to which the collaborative project l

ed

 to 

environmental

 health

 and/or social equity impacts

 with the potential to generate transformative, long-term systemic outcomes

.

 

 
Innovation: 

Degree to which project was innovative, unique, and/or groundbreaking

,

 

by learning from each other and developing

 t

rust, relationship, and interconnection

.

 

 

Equity: 

Degree to which equity was centered in the project development and execution

, through the sharing of power and mitigating disproportionate 

harm

 done to particular groups or communities

.

 
Due to the broad nature of the award categories and types of projects submitted, each judging team will determine the relative weight of the above criteria. The Environmental Initiative Awards seeks to inspire others to adopt collaborative and equity-centered approaches to environmental problem solving, so judges will also consider the degree to which the project can be built upon, learned from, and replicated. 
Environmental Initiative monitors project nominations for potential conflicts of interests with individuals serving as judges. Conflicts are handled on a case-by-case basis. Judges may be asked to recuse themselves from evaluation and discussion of that specific project or may be asked to leave the judging panel entirely, depending on the level of involvement of a judge with a project.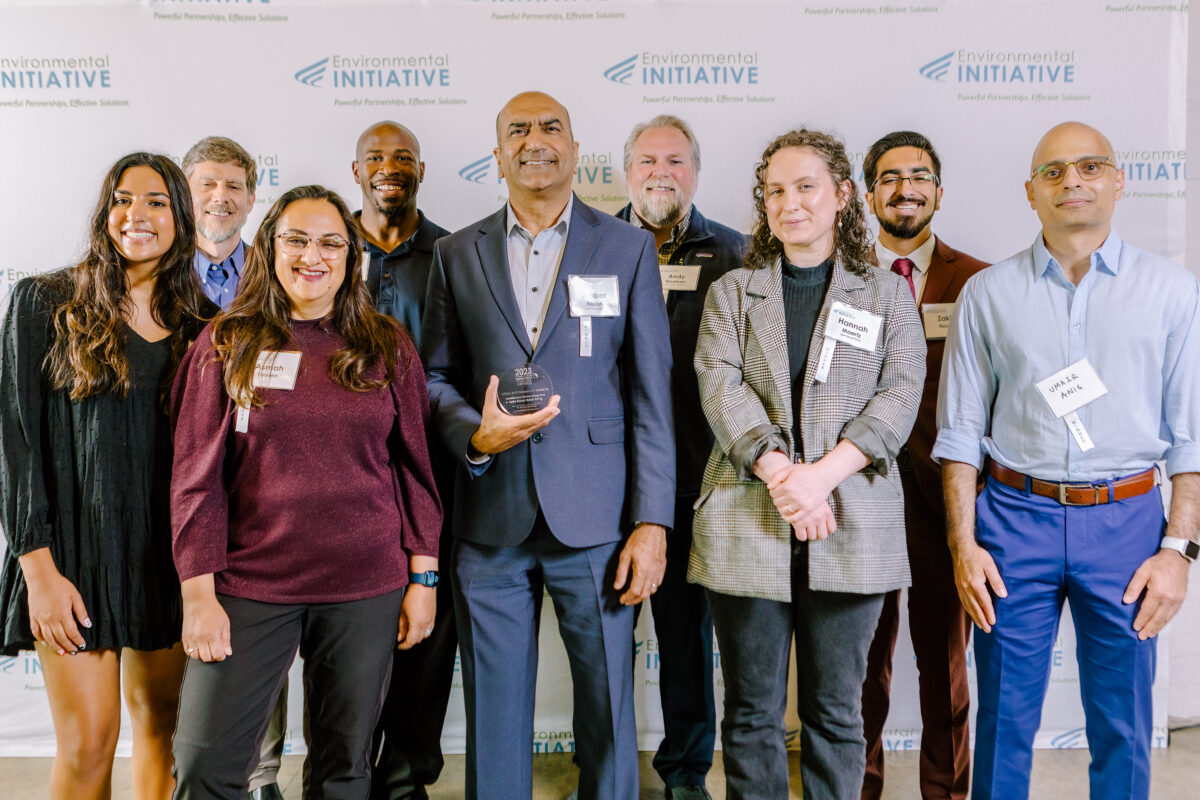 2023 Nominations
Thanks for visiting this page! Nominations for the 2024 Awards will open up again on Jan. 8, 2024. Contact Rachel Geissinger at 612-334-3388 ext. 8122 for more information.