Michael Chaney is an activist, storyteller, poet and founder of Project Sweetie Pie, an urban farm training program for youth in horticulture, entrepreneurship and marketing. Michael works to develop visions for climate justice to inspire and motivate action towards a better, more just, environmentally sound future.
Michael is a Critical Collaborator in that he strives to find the particular environmental justice work partners can do through relationship. Michael is known for his visionary leadership and ability to bring together key stakeholders to find solutions to mitigate climate concerns and build a green workforce. When presenting solutions, Michael is rooted in sustainability and committed to engaging the community. Michael also has a gift for fostering connection and sparking urgency through poetry, which you can hear in his interview below.
Michael worked to bring a diverse set of interests to the table in support of a just and sustainable development at the Upper Harbor Terminal (UHT), even when the pathway to collaboration wasn't obvious. Through his organizing around the UHT, you can see that Michael really believes that everyone has a role to play in creating an environmentally just future, and seeks out even people who he disagrees with to bring them to the table. At the same time, he remains clear on the fact that members of the community—and particularly the young people who represent our community's future—should be making the decisions about what that future looks like. He's a naturally gifted connector and believes deeply in the power of connections and relationship to transform people and the world.
Through Project Sweetie Pie, a former Environmental Initiative Awards project winner, Michael mentors youth in groundskeeping, community and environmental stewardship, and career building where they can optimize the gained workforce skills beyond a summer internship. Michael has partnered with Minneapolis Public Schools Ecology and Biology programs to bring urban agriculture and environmental awareness studies to North High School. Through the establishment of "Growing North Minneapolis," Project Sweetie Pie now partners with 4H, the University of Minnesota Extension and the College of Food Agriculture and Natural Resource Sciences to charter a sustainable urban agriculture program and model in Minneapolis schools.
Michael currently serves on the City of Minneapolis Green Zones Task Force and is a key partner in The Family of Trees Initiative.
A subset of Environmental Initiative staff selects the Environmental Initiative Awards Individual Winners.
More on Environmental Initiative's Blog
Support Michael's Work
Catalyzed by Xcel Energy
Michael is involved in many ongoing projects. He is currently, however, building momentum around The Family of Trees Initiative. Here's how you can plug in:
Become a member, partner, or co-creator of the Family of Trees Initiative
Spread the word about this effort and take the pledge
Assist the Family of Trees in the creation of a fundraising campaign to raise funds for gravel beds-trees, youth stipends.
Email The Family of Trees Initiative to Get Involved
Critical Collaborator Nominees
Congratulations to all the nominees in this category. Check out their work for more examples of collaborative approaches to environmental work:
Kris Eilers, St. Louis River Alliance
Kristel Porter, Minnesota Renewable Now
Laura Scholl, Metro Blooms
Mary Morse Marti, Move Minneapolis
Wayne Pearson, Marvin
Michael Chaney's Interview
I've been an idea generator, a pollinator, and someone who believes in equity and access for all… If we invest in the community, we are investing in ourselves.
About the Critical Collaborator Category
The Critical Collaborator Award recognizes an individual who has dedicated their career to creating a lasting impact on the environment, environmental health, or environmental justice through partnership and addressing environmental challenges.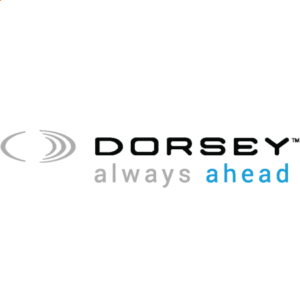 Dorsey & Whitney LLP is pleased to sponsor the Critical Collaborator award. Dorsey was founded on collaboration—quite literally. In 1912, a former Minnesota Supreme Court justice and a director of First National Bank collaborated to start Dorsey to serve the Bank. Through the strength of collaboration, Dorsey endures. Over 100 years later, Dorsey continues to serve First National's successor, U.S. Bank. Frequently, collaboration is the most effective way to promote good environmental stewardship. Regulation will not be enough to address many of our most critical environmental issues, including climate change, water quality, and excessive waste. For transformational change that will protect and improve the environment, and support strong economic performance, we will need strong partnerships between business, government, environmental groups, and other stakeholders. This award recognizes the importance of collaboration to promote a sustainable environment by spotlighting those who work in partnership to improve the environment.