Kira Liu is the Community Engagement Coordinator at Climate Generation: A Will Steger Legacy where she leads the Band Together Podcast and activation campaign for Climate Generation. This podcast centers the stories and experiences at the intersection of art and climate change featuring various change-makers across the country. She is also the co-editor of Eyewitness: Minnesota Voices on Climate Change, a collection of climate stories, poems, and artwork from Minnesotans across the state.
Kira is a Courageous Innovator in that she uses creative mediums to harness and amplify personal connection to and storytelling about climate change. Kira has a passion for engaging people and helping them make connections between the climate crisis and their lives. She demonstrates leadership through partnership where she believes we need time for listening, flexibility, and understanding. She works to elevate the voices and perspectives of those who are facing the greatest impacts of climate change, the same populations who are working on the front lines to fight for equitable solutions. Through the development of personal narrative and artistic expressions, she believes communities can build leadership, collective action, and public will for climate solutions.
A subset of Environmental Initiative staff selects the Environmental Initiative Awards Individual Winners.
More on Environmental Initiative's Blog
Support Kira's Work
Catalyzed by Xcel Energy
Listen to the Band Together Podcast, where Kira and her colleagues talk with musicians, spoken word artists, and other change-makers about the role of storytelling in making change in the climate movement. Find the Band Together Podcast on iTunes, Spotify, or wherever you get your podcasts.
Check out Eyewitness: Minnesota Voices on Climate Change. A book that Kira co-edited, Eyewitness is a collection of stories, poems, and artwork from people around the state that speak to the diverse range of backgrounds and perspectives of Minnesotans and their experiences of climate change.
Courageous Innovator Nominees
Congratulations to all the nominees in this category. Check out their work for more examples of innovative approaches to environmental work:
Representative Fue Lee, Minnesota House of Representatives
Minnesota State Co-Chairs of Minnesota Youth Climate Strike
Kristen Peterson, University of Minnesota's Humphrey School of Public Affairs

Kristen has been working on the following resources:
Kira Liu's Interview
We can't solve climate change on our own and we need to build a climate movement that everyone can see themselves in.
About the Emerging Leader Category
The Emerging Leader Award recognizes an individual under the age of 30 working in cutting-edge ways to build partnerships and innovative solutions to environmental health or environmental justice challenges.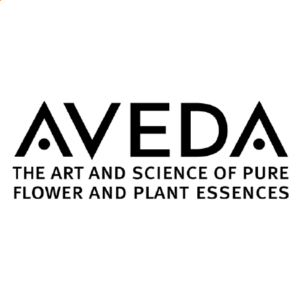 Aveda is proud to sponsor the Courageous Innovator Award. This award exemplifies the outstanding ideas and drive that people under 30 are exhibiting around environmental challenges. It is imperative, at this time, that we work towards a more sustainable, equitable future for all. Aveda hopes that when Courageous Innovators are recognized, a LED lightbulb, powered by renewable energy of course, goes on. Could their approach be replicated, how does their work inspire me, or is there a partnership opportunity for us? All of these questions start swirling with the potential that this year's honoree represents. With everything that is happening in the world today, it is vital to work through collaboration and build relationships that expand past what an individual could do on their own. Aveda and the entire EI community would like to congratulate this year's award winner, Kira Liu, on her work and we can't wait to see what she'll do in the future.