Hope Flanagan is the Community Outreach and Cultural Teacher at Dream of Wild Health, a nonprofit dedicated to restoring health and well-being in the Native community by recovering knowledge of and access to healthy Indigenous foods, medicines, and lifeways. Hope is Noodinesiikwe (Little Wind Woman) from the turtle clan. She comes from the people of Tonawanda, Seneca Reservation.
At Dream of Wild Health, Hope teaches Native young people about plants and their gifts, as well as the importance of culture, language, and identity. From teaching language to preschoolers, to leading Native plant walks, to hosting workshops, and advocating for Native youth, Hope centers voices of the Native community in all she does.
Hope is a Critical Collaborator because she fosters partnerships in order to inspire and empower young people, while advocating for the natural world.  Through her leadership, Dream of Wild Health and the University of Minnesota worked together to track the impact of industrial agriculture and the transition to regenerative agriculture on pollinator populations. She advocated to have the project led by Native youth and worked to attract funding to the initiative to make it a reality.
She also stays connected with those who have graduated from Dream of Wild Health programs, offering guidance and mentorship when needed. One past participant said, "Working under the mentorship of Hope is something that I am so eternally grateful for. I've learned so much from her regarding Ojibwe culture, language, spirituality, wild foraging, and how they all tie together to enhance the wellness of not only the Anishinaabeg, but all of Creation."
A subset of Environmental Initiative staff selects the Critical Collaborator award winner each year.
Support this Project
From Hope
Boozhoo nindinawemaaganidook, niiji-bimaadiziik. (Hello all my relatives, my fellow living beings.) Noodinensiikwe indigo. (I'm known by the Spirits as "Little Wind Woman.") Mikinaak nindoodem. (I'm from the Turtle Clan.) Dream of Wild Health indaanokii. (I work at Dream of Wild Health.)
I have worked at Dream of Wild Health for 12 summers and I have worked there full time for the past two years. I have also worked as the coordinator of the Youth Leadership Development Program for the Division of Indian Work, the curriculum writer for Golden Eagles–the youth program at the Minneapolis American Indian Center, The Storyteller for Minneapolis Public Schools Indian Education at Anishinabe Academy and as an Ojibwe Immersion classroom teacher for Wicoie Nandagikendan.
My primary gifts to the community are sharing the legends passed on to me from Ona Kingbird From Ponemah Minnesota and connecting others to the gifts provided from the plant world. At Dream of Wild Health, I teach young Native people about the gifts of food medicine, utility, and of course, breath offered by the plants. Lately, I have been sharing these teaching online through Indian Education programs, environmental groups, Native chef programs, colleges and groups interested in food sovereignty and climate change.
Many of the sustainable practices are embedded in traditional Native thinking and in the languages. For example, in the Ojibwe language you must know if a being is considered alive (animate) or not alive (inanimate) in order to speak. Then your relationship to that being is defined in the sentence. I would never be more alive or less alive than a tree or an ant. We are surrounded by seen and unseen beings that define our relationships.
Nothing is taken without giving a gift. Humans are the new-comers (crying babies)–animals, plants and Mother Earth are our elders. We need to listen to our elders. At Dream of Wild Health, I teach about the plants around us, the language, our ceremonial songs and how to try to stay in balance here on Mother Earth.
Hope Flanagan's Interview
About the Critical Collaborator Category
The Critical Collaborator Award recognizes an individual who has dedicated their career to creating a lasting impact on the environment, environmental health, or environmental justice through partnership and addressing environmental challenges.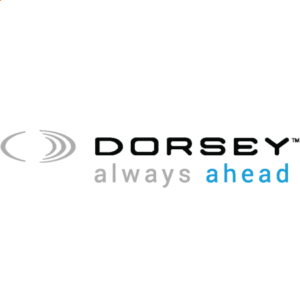 Dorsey & Whitney LLP is pleased to sponsor the Critical Collaborator award. Dorsey was founded on collaboration—quite literally. In 1912, a former Minnesota Supreme Court justice and a director of First National Bank collaborated to start Dorsey to serve the Bank. Through the strength of collaboration, Dorsey endures. Over 100 years later, Dorsey continues to serve First National's successor, U.S. Bank. Frequently, collaboration is the most effective way to promote good environmental stewardship. Regulation will not be enough to address many of our most critical environmental issues, including climate change, water quality, and excessive waste. For transformational change that will protect and improve the environment, and support strong economic performance, we will need strong partnerships between business, government, environmental groups, and other stakeholders. This award recognizes the importance of collaboration to promote a sustainable environment by spotlighting those who work in partnership to improve the environment.