Second Chance Community Solar Garden is a collaborative partnership between Renewable Energy Partners, EMERGE Enterprises and Second Chance Recycling Facility, S3 Solar Service Solutions, MN Renewable Now, and Minneapolis Climate Action.
This unique partnership will provide clean, inexpensive energy to solar garden subscribers while simultaneously supporting employment opportunities for underserved communities. The garden could have been designed, installed, and subscribed with a lens of maximum profit for the fewest number of powerful people, but instead was designed with local partners that either embody or center equity.
The new solar array is installed on the roof of the Emerge Second Chance Recycling Facility in Minneapolis. Emerge Second Chance Recycling provides employment for over 100 people overcoming barriers to re-entering the workforce. The organization turns mattress waste into new products and supports a cleaner planet by keeping mattresses out of landfills. The array was developed and installed by minority business enterprises, Renewable Energy Partners, a solar developer based in North Minneapolis and S3 Solar Service Solutions. The garden is expected to go live in spring 2021.
Once live, it will produce approximately 182.8 kilowatts of clean electricity that will power the Emerge Second Chance Recycling facility and approximately 100 homes in north and south Minneapolis.
Support this Project
Second Chance Community Solar Garden's Interview
We chose Second Chance Community Solar Garden because equity is layered into the project at all levels. The partnership is women-led, energy-burdened communities have control over their electricity, the program is open to owners and renters, and it provides good, clean-energy jobs to those who are working to rebuild their lives. It is a win all around.
Honorable Mention
EYEWITNESS: Minnesota Voices on Climate Change
EYEWITNESS is centered around elevating the human experience of climate change through personal narrative and serves as a tool for facilitating conversations with local policymakers to support climate and clean energy solutions. This project was designed to combat political polarization on climate change by removing technical debates and connecting listeners across shared values. EYEWITNESS features stories and art from 55 diverse Minnesotans that readers can identify with, across race, age, geography, political ideology, prominent and everyday voices sharing their own experiences of climate change. Grouped by theme, the book takes readers on a journey through common emotions to climate change and Minnesota's environment: gratitude, loss, responsibility, resilience, and hope. It ends with easy calls to action for readers to take to engage in solutions to climate change and share their own stories. Research shows that communities overwhelmingly understand that our climate is changing and want solutions, but rarely talk about climate change and underestimate the support for climate action in their own communities.
EYEWITNESS partnered with responsible local businesses to publish the book and provide it for sale at cost so that the price would be accessible for sale online and with independent local booksellers. Every storytelling event and workshop featured a lineup of majority BIPOC speakers and themes of intersections across climate justice and racial justic
Learn more
About the Environmental Innovation Category
The forward-facing Environmental Innovation Award recognizes a partnership working on creative and innovative approaches for environmental breakthroughs or projects with the goal or implementation of systems change or transforming how people work in the environmental field.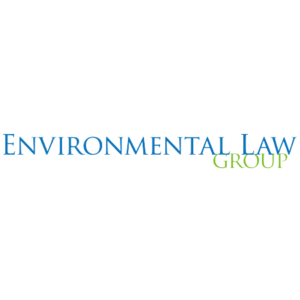 The Environmental Law Group, Ltd. is very pleased to sponsor EI's 2021 Environmental Innovation Award. Our law firm was founded 20 years ago based upon a conviction that proved to be correct—that we could provide environmental law services more effectively in a unique and focused small-firm setting, harnessing years of environmental law expertise, community involvement and longstanding partnerships to zealously advocate for our clients on cutting edge environmental law issues. While we don't pretend to have the same incredible level of creativity, innovative spirit, and community impact exhibited by this year's nominees, our firm's background makes it particularly easy to appreciate and admire their remarkable achievements. Please join us in congratulating and celebrating the 2021 Environmental Innovation Award honorees.