Pollinators like butterflies, moths, beetles, and native flies all play a key role in pollinating many food crops and native plants, but populations have significantly declined worldwide in recent years.
Lawns to Legumes seeks to combat population decline by creating new pollinator habitat and habitat corridors that provide food sources and nesting space for pollinators. The program includes landowner technical and financial support, neighborhood demonstration projects, and an outreach campaign.
To engage residents across the state and shift landscape practices, collaboration was needed with many partners. Metro Blooms and BlueThumb – Planting for Clean Water coordinated workshops, provided coaching to residents and helped distribute cost share funding for residential installations. Cities, counties, conservation districts, tribes and nonprofits are collaborating in demonstration neighborhoods. The Minneapolis College of Art and Design played a key role in developing outreach materials and social media assets to support the awareness campaign.
More than 100 partners are actively engaged, 100 volunteer coaches have assisted individual residents, and the program was featured widely in the media. Equity benefits of this pilot program are being assessed to more effectively benefit underserved populations.
Support this Project
Lawns to Legumes Pilot Program's Interview
The Lawns to Legumes Pilot Program has the potential to be replicated beyond the borders of Minnesota. We were impressed with the long-term, positive environmental impacts of the program, the variety and strength of the partners involved as well as ongoing efforts to build in access for underserved communities.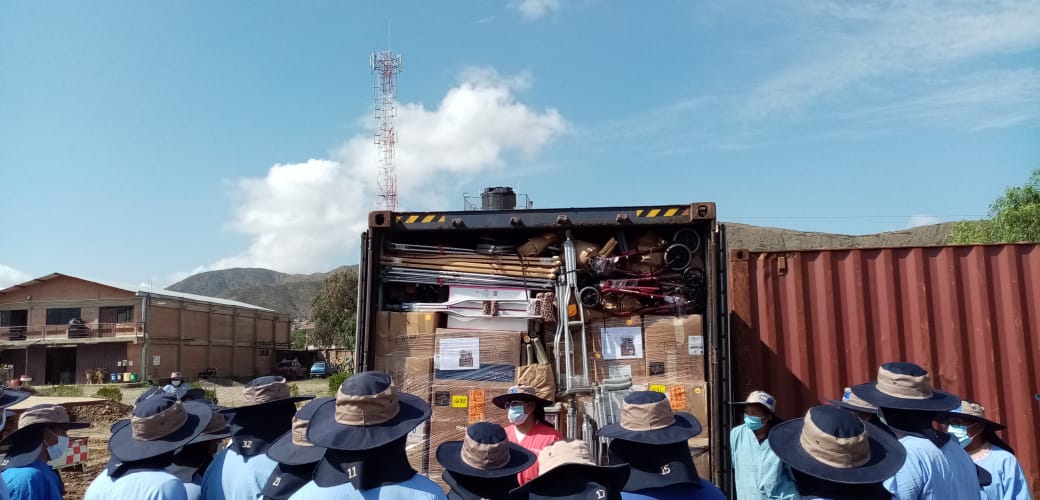 Honorable Mention
Mano a Mano
Mano a Mano's mission is to create partnerships with impoverished Bolivian communities that improve health and increase economic well-being. Thanks to Mano a Mano's efforts, 800,000 Bolivians have access to health care for the first time and they have diverted and shipped over 4,000,000 pounds of medical, school, and construction supplies to those in need. The organization also provides supplies to other Twin Cities based organizations working in Honduras, El Salvador, and Cameroon. 
In 2020, Mano a Mano diverted over 87 tons of medical supplies and mobility equipment from the waste stream and donated them to hospitals and people in need. Mano a Mano worked with Minnesota Waste Wise, Energy Smart, and the BizRecycling grant program to identify strategies to maximize their donation efforts while wasting as little as possible. With funding and assistance from these programs, Mano a Mano was able to add tools to help collect more materials that otherwise would have gone into the waste stream. They also improved energy efficiencies with an LED lighting upgrade project that saved 29,931 kWh and nearly $5,000 for the organization.
Learn more
About the Large-Scale Sustainability Impacts Category
The Large-Scale Sustainability Impacts Award recognizes a partnership involving large organizations, such as municipalities or companies, by creating and implementing replicable, scalable solutions to environmental challenges. Projects may include efforts to achieve a circular economy, pursuits extending beyond regulatory requirements, linking a new energy economy and equity practices, or practices to create more sustainable operations.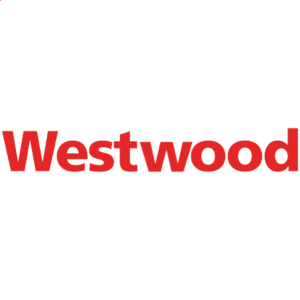 Westwood Professional Services is proud to sponsor EI's 2021 Large-Scale Sustainability Impacts Award. For several years, we've been pleased to support EI and their vision that relationships foster an inclusive, just, and thriving world for all beings. At Westwood, we are a relationship-based business that recognizes the importance of environmental protection and sustainability through our passion of renewables. This year, Westwood is honored to expand our support to an award focused on solutions for sustainable change that represents our key values: relationships, innovation, and dedication. Please join us in celebrating the 2021 Large-Scale Sustainability Impacts Award honorees.