The Local Emergency Assistance Farmer Fund is a promise to purchase produce grown by BIPOC farmers that would otherwise be left in the field. Produce is then distributed to hunger relief partners across the Twin Cities. The program specifically supports farmers of color, while also addressing the issues of food waste and food insecurity in our local food system.
This program spanned the 2020 growing season from July through October. At the end of the season, the Local Emergency Assistance Farmer Fund had purchased over $300,000 worth of local produce from 47 BIPOC farmers. The produce, nearly 150,000 pounds, was in turn distributed to over a dozen community hunger relief organizations. Funds distributed to farmers were not grants or loans and farmers were paid fair wages directly for their hard-earned harvests. No other programs are offering this kind of direct support to BIPOC farmers in our region.
Founding partners include The Good Acre, Mill City Farmers Market Charitable Fund, and Lakewinds Food Co-op. Organizations that support emerging farmers also joined as partners including the Hmong American Partnership (HAP), Latino Economic Development Center (LEDC), as well as The Food Group, and The Minnesota Department of Agriculture.
This collaboratively led initiative combines funding, deep community relationships, and operational expertise to offer a wide range of support that farmers need to weather the uncertainty and hardships, including the COVID-19 pandemic.
Support this Project
Local Emergency Assistance Farmer Fund's Interview
With all the challenges that 2020 brought, this program purchased over $300,000 worth of local produce from 47 BIPOC farmers. That produce, nearly 150,000 pounds, was in turn distributed to over a dozen community hunger relief organizations. Partners came together to provide relief to farmers who were mostly unable to take advantage of the Paycheck Protection Plan loans and fill significant gaps in fresh produce for hard-pressed food shelves and banks. This project exemplifies the ways interdependence can be leveraged to benefit many people across a system.
Honorable Mention
Spark-Y's 2020 Social Justice Pivot
Spark-Y was created with the goal of giving youth, regardless of income, race or gender, a space where they could express their authentic voices and give rise to their own enterprising thinking by learning about and working on real world environmental problems in search of solutions. Despite the many unprecedented challenges from Covid-19 and the death of George Floyd, 2020 still proved to be an exemplary year as the Spark-Y team rose to meet the juggernaut head-on with a pronounced social justice pivot to meet the community needs of its base.
The organization's capacity to innovate flourished in the face of adversity. As it pivoted, it reinvented itself to stay on mission, message and delivery of services by facing the social turmoil in the streets and the caustic Covid-19 disruptions in public school classrooms, local businesses, and family homes.
The model has blossomed and become a much-needed tool to help transform education through experiential learning focused on sustainability and entrepreneurship, which in turn allows students to become the stronger business leaders and more engaged employees of tomorrow. Spark-Y is helping to reinvent education with an environmental and entrepreneurial edge complete with innovative and inclusionary solutions to help close the achievement gap. The tumultuous challenges of the past year have not deterred it from its course. Rather, it has provided a new toolkit to keep building progress with Twin Cities youth and community institutions and businesses. 
Learn more
About the Local Sustainability Impacts Category
The Local Sustainability Impacts Award recognizes a partnership involving small organizations— such as non-profits, faith and community groups, or local businesses—working on collaborative, replicable efforts to respond to local sustainability challenges, improve community environmental health, or practices and engagement to advance environmental justice. Projects may include neighborhood-scale efforts, community-led practices, or environmental stewardship initiatives.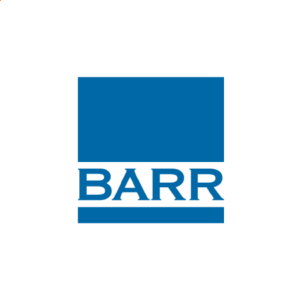 Barr values sponsorship of the Environmental Initiative Awards because we believe in celebrating and promoting collaborative environmental projects all across Minnesota. These local sustainability collaborations inspire our staff and make outsized improvements to the quality of life where people live and work.