Tamara Few is a Program Coordinator at Mississippi Park Connection (MPC), the nonprofit friend's group to the Mississippi National River and Recreation Area in the Minneapolis-St.Paul metropolitan area. She created the "BIPOC in the Outdoors" program in fall 2020 after collaborating on Black, Indigenous, and People Of Color (BIPOC) events with Asha Shoffner, Saint Paul Parks and Recreation's Environmental and Outdoor Education Coordinator, who started the initiative in the Twin Cities. BIPOC in the Outdoors is an emerging movement that centers the experiences of Black, Indigenous, and People of Color, and their relationship to nature, land, and each other. The events range from habitat restoration to recreating on and along the Mississippi River, to educational workshops, and simply being in community with others while in nature.
Tamara is a Courageous Innovator for creating programs and events that provide intentional spaces for BIPOC community members to engage with parks in ways that are empowering, restorative, and joyous. These spaces allow community members to freely connect, learn, and simply exist without the fear or pressure of being alone in the outdoors or the threat of experiencing discrimination. Tamara believes in the representation of BIPOC narratives and people in outdoors spaces and organizations to shift the paradigm of who belongs in nature.
Tamara also co-coordinates the Mississippi River Fellowship, a 10-week paid summer fellowship for diverse and underrepresented young adults to explore the different branches of the National Park Service by working directly with National Park Service Rangers, Mississippi Park Connection staff, and other park partners to aid in facilitating educational programs, habitat restoration events, and wildlife monitoring on the Mississippi River.
A subset of Environmental Initiative staff selects the Courageous Innovator award winner each year. 
Support this project
Tamara's vision and clear sense of purpose drives her work to increase access for BIPOC communities to public parks and outdoor programming. Staff is highlighting Tamara's leadership style which is people-centered, collaborative, and caring. Tamara is making a difference both through the direct impact on those individuals who are touched by her work and by the model of leadership she embodies.
About the Emerging Leader Category
The Emerging Leader Award recognizes an individual under the age of 30 working in cutting-edge ways to build partnerships and innovative solutions to environmental health or environmental justice challenges.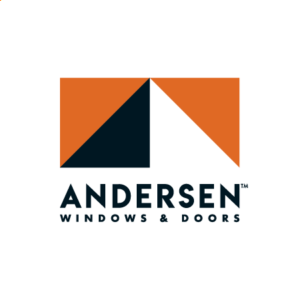 Andersen values our work with Environmental Initiative because of their ability to forge new and unlikely partnerships and their track record of success in getting things done that positively affect the environment here in Minnesota and beyond. The Courageous Innovator word is the perfect representation of why Environmental Initiative is so effective. They bring smart, confident, and driven people into their great network and build the relationships that help drive real, measurable change. At Andersen, we are in awe of the great work these young people are doing, we are confident in their ability to lead the environmental movement into the future, and we are honored to sponsor the Courageous Innovator Award.