Brook Gardens is an 8-acre affordable housing community in Brooklyn Park, Minn., within the Shingle Creek watershed. Project partners including residents, Boisclair Corporation, the City of Brooklyn Park, Metro Blooms, and African Career Education and Resource Inc began working together in 2019 to improve the outdoor spaces at Brook Gardens, in conjunction with a significant interior rehabilitation. The project is centered around and co-created with residents to create a community where residents can thrive.  
This project amplified partnerships across local governments, non-profits, residents, tenant organizations, and property managers with the invaluable leadership of community members living in Brook Gardens. Prior to project implementation, the site had turf grass with few shade trees.  
The site now houses 11 rain gardens, one native planting, 19 new shade trees, picnic tables, nature play and accessible pathways through the rain gardens. In addition to environmental and livability improvements, economic opportunities were also prioritized. Residents were hired to install and care for projects. Resident caretakers were trained for long term project maintenance, and resident project stewards were hired to lead engagement with their neighbors. 
Funding partners also include: Shingle Creek Watershed Management Commission, Hennepin County, the Board of Water and Soil Resources Lawns to Legumes program, and Blue Cross Blue Shield Center for Prevention.
Support this project
Brook Gardens: Clean Water + Livability's Interview
The Brook Gardens: Clean Water + Livability project incorporated from start to completion our main criteria of partnership, impact, innovation and equity. The team demonstrated commitment to working cooperatively with the tenants of the Brook Gardens community in the design of the environmental upgrades and incorporated their input of what they wanted and needed. Not only will the landscaping design provide water quality benefits to the Shingle Creek watershed, it provides an outdoor community space for children to play, an educational outdoor classroom for residents maintaining the raingardens, and a relaxing outdoor space that is accessible to everyone. We congratulate the Brook Gardens team on their hard work and thoughtful approach and hope this project spurs more companies, communities, and public sector entities to make this the standard when developing projects.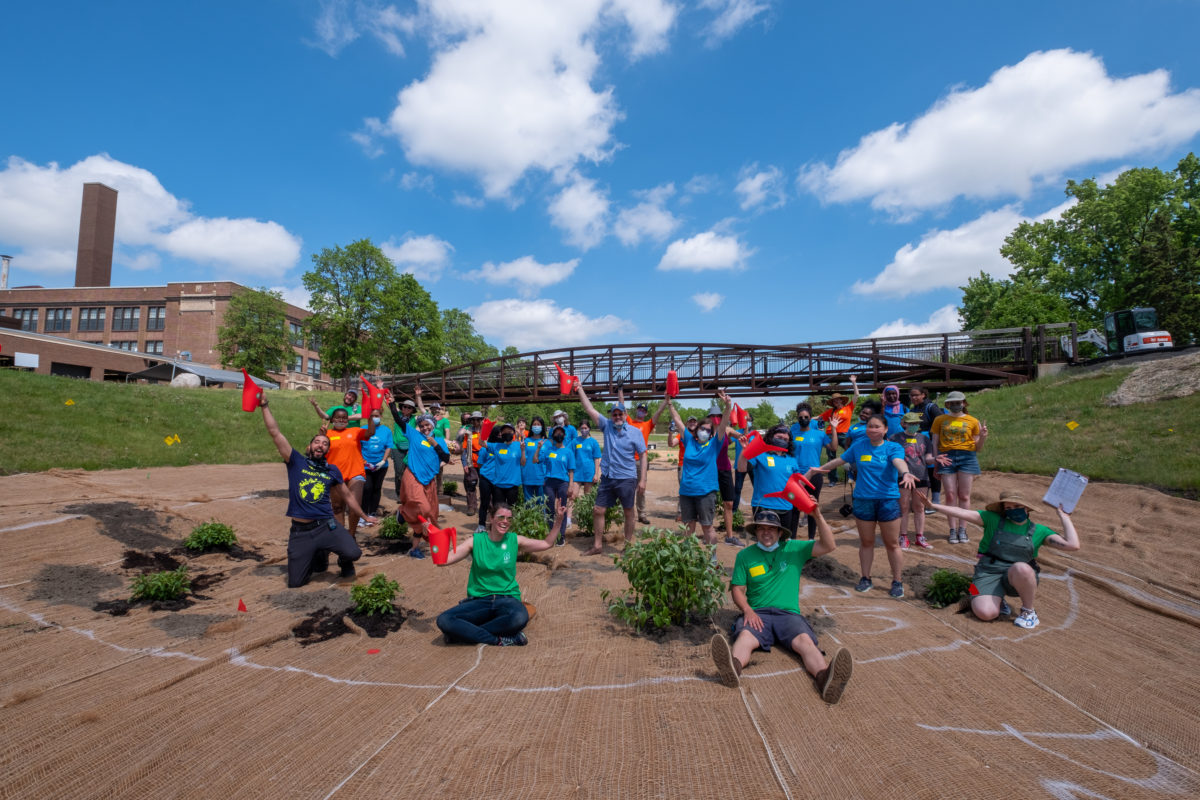 Honorable Mention
Holland Basin Water Quality Retrofit
Spark-Y: Youth Action Labs is a youth education non-profit based in NE Minneapolis. Spark-Y responded to a partnership request with the City on the Minneapolis Youth Engagement Project at Holland Basin for opportunities to engage high-school aged young adults in neighborhoods that have historically experienced environmental injustice and diverse communities through The Public Works – Surface Water and Sewers Division (SWS) water resource and environmental initiatives. Through Spark-Y's established relationship with Edison High School and our local community, we were able to build environmental skills and provide meaningful employment, credit, and engagement opportunities for diverse youth. The stormwater basin adjacent to Edison High School was used as the catalyst for meaningful engagement to help the city reach a more diverse audience, develop a future workforce, and create a best practice template for City projects with equitable access by youth and communities. 
Spark-Y was tasked with leading the local community in the planting of 4,000+ rain garden plants in and around the basin to help with stormwater management. We engaged over 100 local youth and volunteers through this experience and intend to engage even more youth and community members during the three year establishment period. The plants in this giant rain garden will help to filter and treat water flowing into the basin from the surrounding streets. The converted portion of the basin presents a real-world learning lab for environmental topics of native habitat, water quality, and stormwater management. 
Learn more
About the Local Sustainability Impacts Category
The Local Sustainability Impacts Award recognizes a partnership involving small organizations— such as non-profits, faith and community groups, or local businesses—working on collaborative, replicable efforts to respond to local sustainability challenges, improve community environmental health, or practices and engagement to advance environmental justice. Projects may include neighborhood-scale efforts, community-led practices, or environmental stewardship initiatives.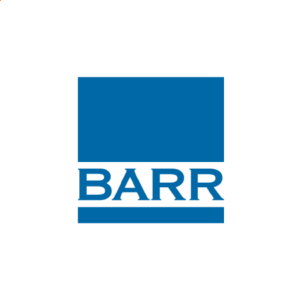 At Barr, we solve complex problems related to the responsible use of natural resources to serve our clients and improve our communities. We are proud sponsors of the Environmental Initiative awards as they celebrate and promote collaborative environmental projects across Minnesota, reaching statewide, or in this case at the local scale where we live and work.