Jamez Staples has lived in North Minneapolis most of his life, he grew up there and graduated from North High School. He knows the area's history and continues to see firsthand the effects of racial disparities and environmental impacts in his community. Ten years ago, he decided to do something about it.
He formed Renewable Energy Partners as a solar energy developer in 2013 after passage of Minnesota's Solar Jobs Act, which set new state goals for solar energy. As one of the state's only minority-owned and managed renewable energy companies, REP has developed community solar gardens, including a 365-kilowatt array at North High that serves low-income households. By this year, REP will build or develop 20 solar projects, including partnerships on research projects with the University of Minnesota, University of St. Thomas, and others. And REP is currently working with Xcel Energy on solar-plus-storage microgrids as community resiliency hubs at three sites as part of the Minneapolis Resiliency Project. REP is also leading a coalition of community stakeholders on a year-long technical assistance partnership with the National Renewable Energy Lab (NREL) to assure community benefits from the community resiliency hubs and to expand the scope of community solar gardens serving low-income subscribers.
It's track record shows that REP focuses on projects with additional social benefits, including training and employment opportunities for underserved communities and BIPOC residents of Minneapolis. To deliver on its mission of battling climate change and poverty as a unified strategy, REP purchased the former state workforce center in North Minneapolis and has invested nearly $3 million to renovate it as an advanced training facility with a network of partners for career skills in solar, energy storage, HVAC tech and heat pumps, Building Science, energy efficiency, and electric vehicle infrastructure.
Jamez' vision is for Minnesota to be a leader in an energy future that is greener, healthier, and more resilient, but also one where the benefits of that energy transition, including good-paying new jobs in energy fields, are equitably shared with communities too often left out of economic opportunities. Through his dedicated work, he is showing how to tackle climate change and poverty at the same time.
Jamez Staples's Interview
Jamez Staples is a critical collaborator because of his continued dedication to bring clean energy to North Minneapolis. His impact is wide reaching; he is reducing emissions, helping the community move away from fossil fuels, creating job opportunities, and building a workforce through his clean energy job training center. This innovative, well-rounded approach is improving environmental and economic outcomes in the community.
About the Critical Collaborator Category
The Critical Collaborator Award recognizes an individual who has dedicated their career to creating a lasting impact on the environment, environmental health, or environmental justice through partnership and addressing environmental challenges.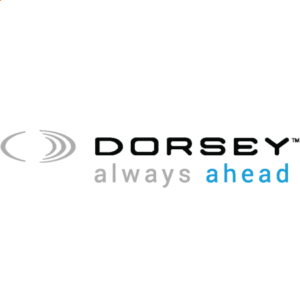 Dorsey sponsors the Critical Collaborator award because it furthers our core values of clients, community, and colleagues. Inherent in these values is the recognition of the need to collaborate with its stakeholders. Dorsey believes contributing to the community is not only critical to our success but an obligation of our profession.