Climate Smart Agriculture for Minnesota supports climate resiliency in agriculture by developing and deploying tools to help farmers adopt climate smart practices and participate in carbon markets. It is a partnership between the Minnesota Department of Agriculture, Minnesota Farmers Union, and Farmers' Legal Action Group, with funding from the McKnight Foundation. 
Climate Smart Agriculture for Minnesota currently administers two projects to help improve environmental outcomes in agriculture. The Climate Smart Farms project performs "climate audits" and pays farmers for their climate resiliency. Farmers receive free one-on-one technical assistance from trained conservation professionals who provide advice, information, and resources to determine what's best for an operation. The second project, Farmers' Guide to Carbon Markets, helps producers navigate the uncertainties of carbon markets by translating carbon market contracts into plain language. These markets reward farmers for the carbon they capture in the ground and help incentivize climate smart practice adoption.  
Together the two projects deliver technical knowledge and financial support to farmers to implement beneficial practices, such as cover crops and reduced tillage. Adding these practices into a farm operation helps improve water quality and soil health and makes crops more resilient to a changing climate, essential steps to ensure the vitality of rural communities.  
Climate Smart Agriculture for Minnesota's Interview
Climate Smart Agriculture for Minnesota demonstrates the power of partnerships in improving soil health and climate resiliency on farm fields. There are still many barriers to farmers adopting climate smart practices, and the organizations part of Climate Smart Agriculture for Minnesota can support more farmers and provide more resources when they work together towards a common good.
About the Energy & Climate Category
The Energy & Climate Award recognizes a partnership working across difference to reduce greenhouse gas or carbon emissions, cut energy consumption, enhance climate resiliency, advance energy efficiency, address the changing climate, or improve air quality.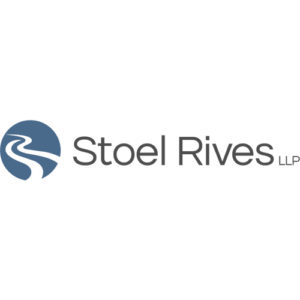 Stoel Rives is proud to continue its history of sponsoring the 2023 Environmental Initiative Awards. We value the opportunity to engage with and recognize community partners who are collaboratively working to advance a healthy and more prosperous Minnesota for all. Our participation provides us with an invaluable perspective on the means and creativity deployed by individuals and partnerships to advance solutions to our state's most challenging environmental issues. It's a uniquely remarkable event.