The high upfront costs of installing solar arrays can make it difficult for organizations to switch to renewable energy sources. Lake Street Solar reduces this barrier by facilitating and paying for the installation of solar arrays on the roofs of community-based organizations in the Twin Cities. Power purchase agreements keep costs low for partner organizations; Lake Street Solar pays for and owns the solar array for the first few years of operation and sells the energy back to partner organizations at a discount.
Lake Street Solar recently partnered with Lundstrum Performing Arts to install solar arrays on top of their building in North Minneapolis. The electricity produced helps offset the dance school's electricity costs and reliance on fossil fuels. After a few years, ownership of the solar array will transfer from Lake Street Solar to Lundstrum so they can use free, renewable energy for years to come.
Lundstrum Performing Arts + Lake Street Solar Array's Interview
The Lundstrum Performing Arts + Lake Street Solar Array demonstrates the importance of collaboration to ensure communities are not left behind in the transition to clean energy. High upfront costs make clean energy inaccessible for many smaller businesses, and Lake Street Solar's purchasing agreements make it more affordable to make the switch to solar. We are excited to see this model continue to be replicated throughout the Twin Cities.
About the Local Sustainability Impacts Category
The Local Sustainability Impacts Award recognizes a partnership involving small organizations— such as non-profits, faith and community groups, or local businesses—working on collaborative, replicable efforts to respond to local sustainability challenges, improve community environmental health, or practices and engagement to advance environmental justice. Projects may include neighborhood-scale efforts, community-led practices, or environmental stewardship initiatives.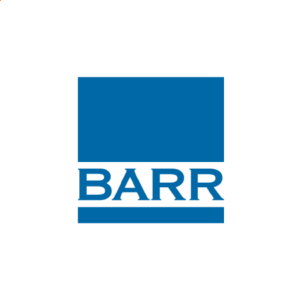 At Barr, we solve complex problems related to the responsible use of natural resources to serve our clients and improve our communities. We are proud sponsors of the Environmental Initiative awards as they celebrate and promote collaborative environmental projects across Minnesota, reaching statewide, or in this case at the local scale where we live and work.