Sharing our Roots is a food and agriculture nonprofit and regenerative farm helping to build a more resilient agriculture system that heals lands, nourishes communities, and supports emerging farmers.  
For seven years, the southeast Minnesota farm has been a safe space to challenge the inequities of our country's food and agriculture system and model a new way of commons-based farming. The farm helps BIPOC farmers reclaim their food sovereignty and launch their small farming businesses by providing land access opportunities. 
The nonprofit acquired 100 acres of degraded farmland in 2016, and since then, Sharing our Roots staff and farmers have been restoring and protecting the land through regenerative agriculture practices, such as cover crops and reduced tillage. Beginning and BIPOC farmers can rent portions of the farm to trial and grow their businesses, reducing the barriers of entry to farming in Minnesota.
Sharing Our Roots Farm's Interview
Sharing Our Roots Farm provides a safe space for BIPOC and emerging farmers to lease farmland at a reduced rate, combating food insecurity and land access. Reducing barriers to farming and providing education on regenerative practices can have impacts far beyond the Sharing Our Roots Farm. It can help BIPOC and emerging farmers build their businesses and eventually acquire their own farmland, changing the agriculture landscape in Minnesota.
About the Rural Vitality Category
The Rural Vitality Award recognizes a partnership working to solve community-scale environmental challenges in rural areas. The recognition may include grassroots efforts in revitalization or beautification; alternative land use strategies; convening partners to facilitate community understanding across racial and ethnic difference; or policy initiatives contributing to economic prosperity, environmental stewardship, and social justice for an improved quality of rural life.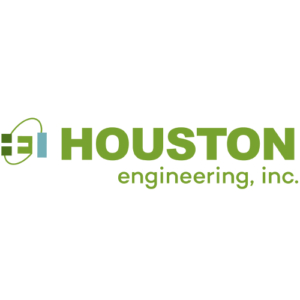 Local and national clients alike seek Houston Engineering, Inc.'s (HEI) creative and lasting solutions in the areas of water resources, environmental, water supply, urban planning, and technology. As a proud sponsor of this year's Rural Vitality Award, we remember our own history of offering agricultural services in the Upper Midwest. Our company has been rooted in rural water supply and drainage water management since it was founded in 1968 by George Houston. Today, we continue that early commitment with expanded services and regions. We are inspired by the commonsense solutions that rural partnerships develop to overcome complex challenges.